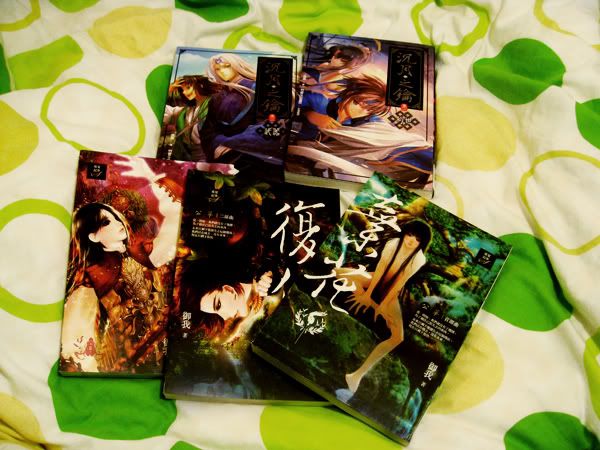 Hi Guys. This is nuddle.


I WAITED NINE MONTHS FOR THIS DAY. Yes, I will finally read chapter 5 of Chen Yue Zhi Yao's first volume. You thought I read the whole story and got dibs on it before you guys? No! I read four chapters from what's available online and decided to translate it. My library has a "Suggest a Title" option, so since June 2011, I pretended to be 10 different people and spammed them to order these little guys. Now, I can finally read volumes 1 and 2. ;____;


For those who live in the bay area, Chen Yue Zhi Yao and Gong Hua are now available at The San Francisco Public Library. Not many holds are on them right now. I saw them on Checkshelf (in addition to these that I've reserved). Grab them before they're gone!


If you didn't know, SF library is part of All link+ member libraries can borrow from each other (as long as there aren't holds on the item.) Check to see if your library's on there. c:


Well, what does that mean for you readers out there?
HQ Scans of covers and page spreads.
Maps for Gong Hua's world
Graphic inserts for fantong. There's one for Chapter 2!
I need experienced editors/cleaners to clear out those creases :c
Proper formatting of chapters as well as the .pdf's that I'm still getting ready for. (Do you guys prefer chapter pdfs or volume pdfs? Or both?) Same for the other formats as well. The iphone/droid app suggestion sounds cool, but honestly, I'm pretty much computer illiterate. We'll see ;_;
Tell us what else we can do to improve the site! :) Until then.