I don't know how late this was but LOOK! We've reached our goal of $122.54!  *insert fanfare here* Thanks so much to Keziah!!! Here's a cute giraffe bento, made out of cheese apparently.
Cheese or not, I wonder how anyone has the power to eat those little things… especially those in the corner (*sneaking suspicion they're not made out of cheese*)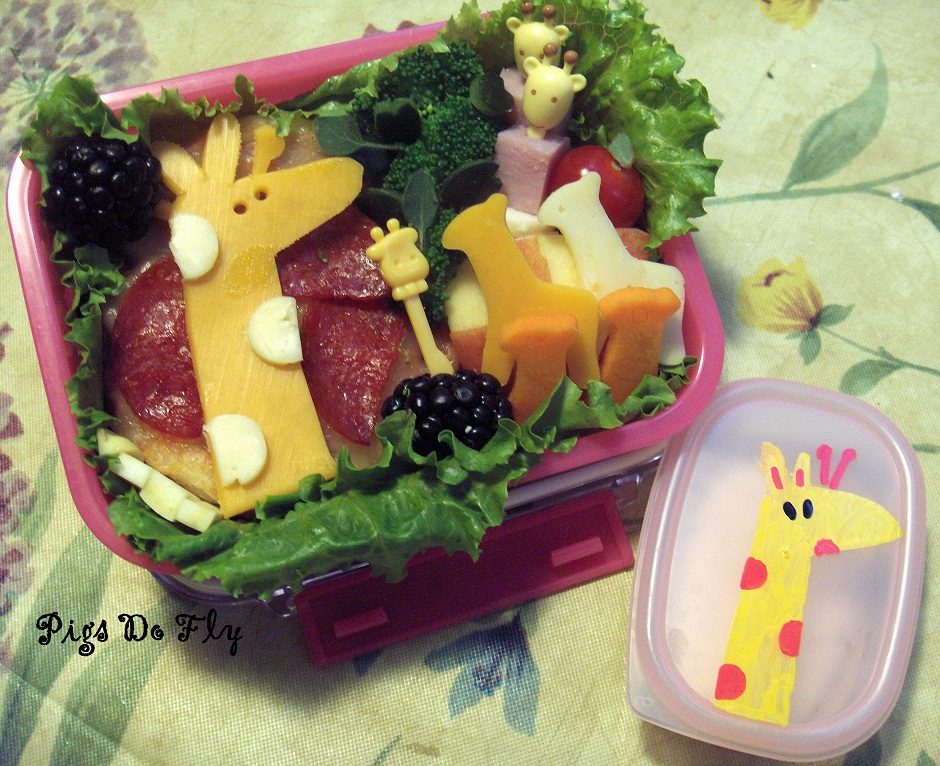 And yes… apparently pigs do fly XD And look like giraffes for some very odd reasons I cannot fathom.