Step 1: Setting up an account at http://www.lcread.com/
Click the circled area.



Fill this out and click register at the bottom: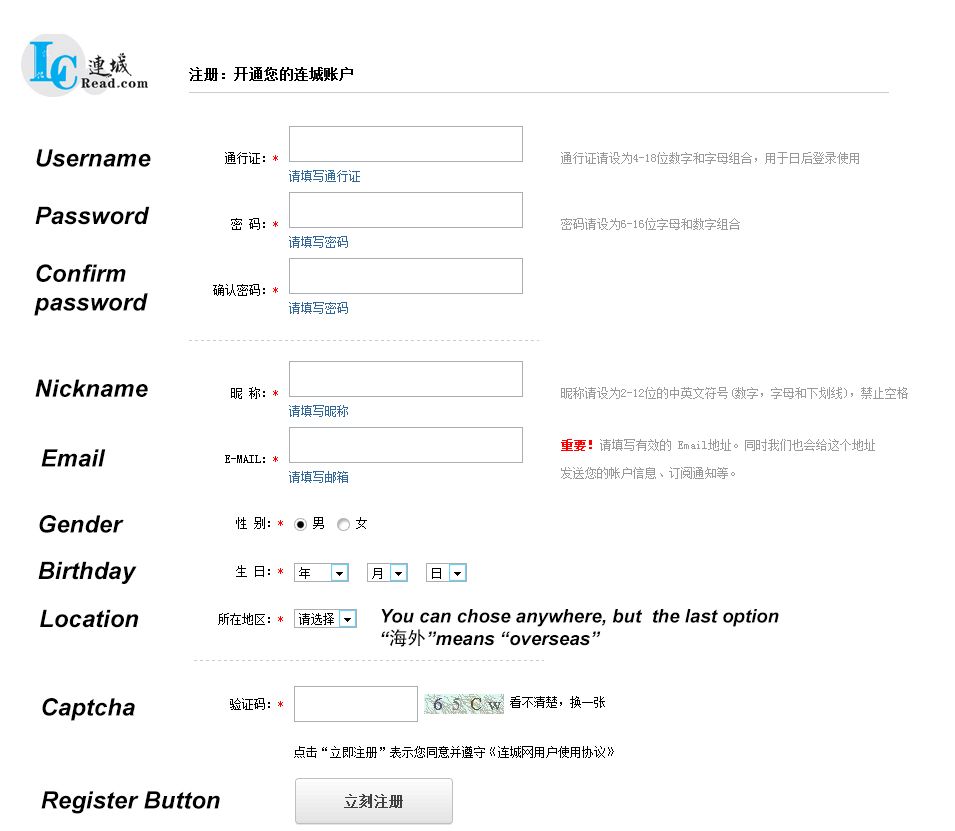 Once it leads you to this page, click the green line of text.


Then click the circled area.


It'll ask you for a password and for you to set up security questions. Do so accordingly and click the submit button.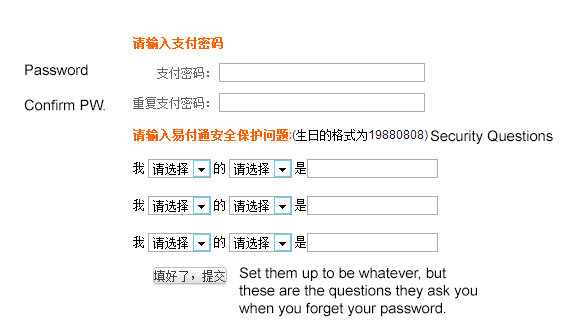 You'll now see this notification saying that you've finished setting up an account balance. Clicking the gray link will take you to your account balance.


You can also reach your account balance through the front page. See the circled area.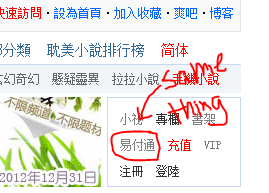 Step : Charging your LCRead balance with money.
There are only certain ways you can pay. Read the comprehensive list on LCREAD.  (Note: The red 充值 in the above image takes you to the same place.)
The two ways I would recommend for overseas readers are:

Paypal transfer of at least $50.00 USD
(This gives you 30,000 VIP tokens and Golden Member Status) 

With Gold Member Status, you basically buy every chapter at half price. A 3,000 word chapter will usually cost 14 tokens, but with Gold status, you pay only 7 tokens.

Good for avid readers or novel translation groups in need of buying things in batches.

Alipay transfer of at least 30RMB (or about $5 USD) (a type of Chinese paypal):
Overseas readers will have to go through some steps to get money into Alipay. Read this

blog post

 to learn how. There are a lot of tutorials online about this, so you can try googling for more.

Alipay can be used for online shopping websites such as Taobao

Does not give you Gold Status. 

Conversion Comparison: 1USD = 6RMB = 600 tokens. One 3,000-word chapter costs about 14 tokens at regular member status.

Good for people interested in only one or two stories. 

Because I used Paypal, I can tell you more about it:
1. Go here.
2. Click the Paypal button below to pay $50USD to LCRead.
3. After you've done so, please leave a private message for "连城小秘008" saying you paid. (This is the red link they have on the page. Clicking on it will automatically take you to a private message window.)

This is the translation for how you should fill it out:
收件人(Recipient):连城小秘008
标题(Topic):paypal支付
留言内容(Content):付款方paypal帐户名称:XXX(注意:这里的帐户名称是指交易时显示在贝宝帐户里面真实姓名,而不是贝宝登陆邮箱). 付款时间 年-月-日 (Replace XXX with your username. Replace 年-月-日 with the date you sent the paypal payment).

After 2-3 days, your balance should be charged with money. (I can't remember if they're automatically changed into VIP tokens. If not, go here and click "兑换铜板". You will then be led to this page where you can indicate the amount of money you want to exchange into tokens.


Step 3: Buying the Chapters
 Click on the VIP chapter you want to buy.
It'll take you to something like this once you click it. Scroll down to the chapter(s) you want and check it. A little yellow bar will show up on the bottom like in the screenshot below telling you how many tokens the chapter(s) will cost.

You can either click "訂閱已選章節" at the top or "確認支付" at the bottom to buy the chapter. Once you've clicked it, the VIP chapter's yours! (: Simply click on the link again and it should direct you to the chapter now.



If there are any questions, feel free to post them into the comments section below or spam us at the forums!